Dear Friend of WWF,

Good things are happening. From protecting threatened species like tigers and elephants in Borneo to keeping the Amazon forests alive and thriving, World Wildlife Fund is working all over the world to preserve the our Earth's most precious natural resources.

But today more than ever, we need to respond to urgent situations that are endangering species and their habitats. Your outstanding leadership--and your generous financial support--can help us act boldly and decisively when it's needed most.

For as little as $10 a month you can help WWF continue to make real progress protecting polar bears, orangutans, elephants and many other majestic species around the world. That's only 33 cents per day!

When you support WWF, you join a passionate group of people who are leading the fight to save the world's most precious natural resources. Together we can take a stand for conservation.

Please join us today by becoming a monthly donor for only $10.

Thank you for committing to saving our Earth's wildlife and wild places!

Sincerely,
Terry Macko
Vice President, Membership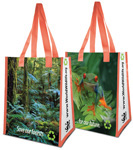 P.S. When you sign up today for monthly automatic giving at $10 per month we'll send you your choice of two WWF tote bags--either Amazon rain forest or polar bear themed--FREE to thank you for your support. Your generous contribution will help fund WWF's global conservation efforts like saving endangered species and their habitats.
Photo credits: Polar bear cub © David Jenkins/WWF-Canada; Diver © Robert Delfs/WWF-Canon; Chimp © Kate Holt/WWF-UK; Congo rain forest © Martin Harvey/WWF-Canon; Siberian tiger © Bruce W. Bunting/WWF-US; Sustainable seaweed harvesting © Peter Denton/WWF-Canon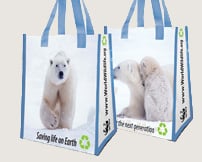 Say no thanks to paper and plastic! These 100% recyclable grocery bags can take the place of hundreds of paper and plastic bags used each year. Yours FREE with a monthly donation of $10.

Take a quick look at our recent successes made possible thanks to the support of WWF members: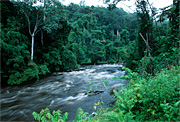 We increased protection for the Congo Basin's rainforests.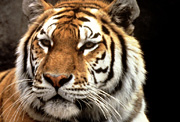 We created new wildlife reserves and expanded them to protect Siberian tigers.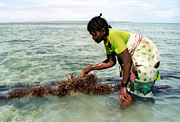 We helped rural communities
play an active role in conserving natural resources while also promoting sustainable livelihoods from Mozambique to China.